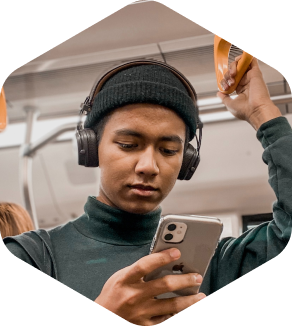 Investment
€2.185,85
Settle
Invest.

Start building your portfolio with just €1,-

Invest in Bitcoin, Ethereum, Smart contract solutions, Metaverse projects, Pax Gold, Parachains and much more.

Invest at your own pace. Instantly buy all coins, or just one coin at a time.
Safety is more than a safe password. Knaken regularly uses external professionals to test its platform for safety.
We carry out daily checks whether we meet all compliance, AML, KYC and security requirements.
We are ready to help you. Fast via chat or extensively via a ticket. We respond quickly and even in the weekend.
Financial and crypto related products are often very complicated. Our products are intuitive and logical.
REVIEWS
Don't just take our word for it, see what our customers are saying!
Easy and good crypto platform
Knaken has an easy and fast registration process.
After you become a customer, it is easy to buy and sell crypto. What I also find very useful is that you can schedule buying and selling when the coins are going to fall or rise!
I am new to bitcoins and started at Knaken and I am very satisfied, very nice to work with a reliable Dutch company!
They have a very handy panel and transparent system and above all an extremely easily accessible help desk and yes I needed that a few times because I had a few questions but they have been resolved and removed. Have had an account here for some time and deposits and withdrawals are processed very quickly and that is important to me. I can definitely recommend it!
Quick fix verification issues. Due to some issues, I was unable to complete the verification in the regular way. After some emails with the support, a solution was quickly offered and everything was arranged in no time. Good service and even as a layman easy to get into the crypto.
Reliability a 10! Easy to create, use. Customer service provides clear clear and easy to understand explanations for new crypto and bitcoin users and dummies like myself. Highly recommended!
I am new to the world of Cryptocurrency. I had some trouble creating an account. The support service of Knaken.eu has helped me excellently and quickly.
Highly recommended!
After using a number of crypto brokers / exchanges, I was still looking for a simple working Dutch platform with a good available and direct service.
I started using Knaken.eu on the advice of a colleague. And indeed everything works simply and well. The strongest point is the fast direct service that is provided after the occurrence of a problem or when you have a question.
Keep it up!